Philip Pacchiana, DVM, MS, DACVS
Originally from Connecticut, I attended veterinary school at the University of Minnesota College of Veterinary Medicine in St. Paul, MN.
Upon graduation, I completed a one-year general internship in medicine and surgery at the Oradell Animal Hospital in Oradell, NJ and a one-year surgical internship at the Dallas Veterinary Surgical Center in Dallas, TX.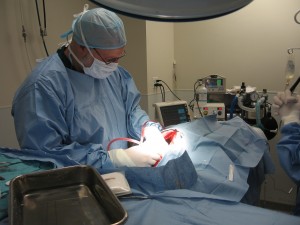 I returned to the University of Minnesota for a three-year residency in small animal surgery, during which time I also completed a Masters of Science degree in veterinary surgery, anesthesia, and radiology.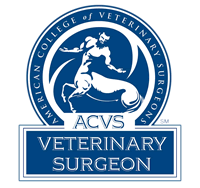 American College of Veterinary Surgeons.
I sat and passed the certifying examination of the American College of Veterinary Surgeons in 2003 and have maintained board-certification since that time.
Upon completing my residency, I practiced at several 24-hour specialty referral hospitals in and around New York City. I was Chief of Surgery for 8 years at Manhattan Veterinary Group & Fifth Avenue Veterinary Specialists and also held several other leadership positions, including that of Medical Director of the hospital.
In addition, I enjoy public speaking and have spoken on many occasions at national and local meetings. I also enjoy research and have nearly 20 publications to my credit.
I have performed thousands of orthopedic, soft tissue, and neurosurgical procedures, and have experience in treating almost all surgical conditions in dogs and cats.