A board-certified veterinary surgeon & licensed technician for every case
Welcome to you.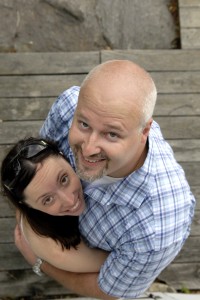 We get along in and out of work!
Traveling surgery, in which a board-certified surgeon performs surgeries within your facility on patients that are in need of specialized surgical care, provides a wonderful opportunity for both the referring veterinarian and the client.
Dr. Philip Pacchiana, a board-certified surgeon, and Amy, a licensed veterinary technician, work together to provide the highest calibre of care on every case.